Seapal Pallets & Crates is a locally owned and operated family business, specialising in the manufacture and supply of high-quality, custom-made pallets and crates. Give us a call and we'll find the perfect solution for you.
Our history
Originally established in 1962 as Seaman Pallet Company, our business was rebranded as Seapal Pallets & Crates Pty Ltd in 1990. However, for more than 50 years, one thing has remained unchanged: our quality services and superior products.
Quality guaranteed
As a Quality Assured Company, certified under AS/NZS ISO 9001:2015, Seapal Pallets & Crates is committed to providing products and excellent service to meet our customers' individual needs. We offer personalised services to ensure your expectations are met or exceeded every time.
Heat treatment
We also offer heat treatment for export pallets and crates in compliance with the international standard ISPM 15. This means our products can be shipped anywhere in the world, giving our customers an added benefit when they purchase from us.
Complete convenience
With all our pallets and crates constructed on-site and delivered directly to your door by our trucks, we offer complete convenience, as well as quality products, every time.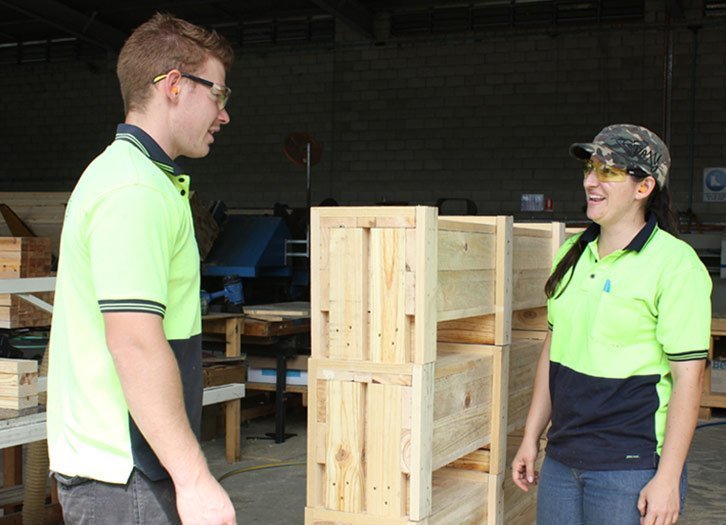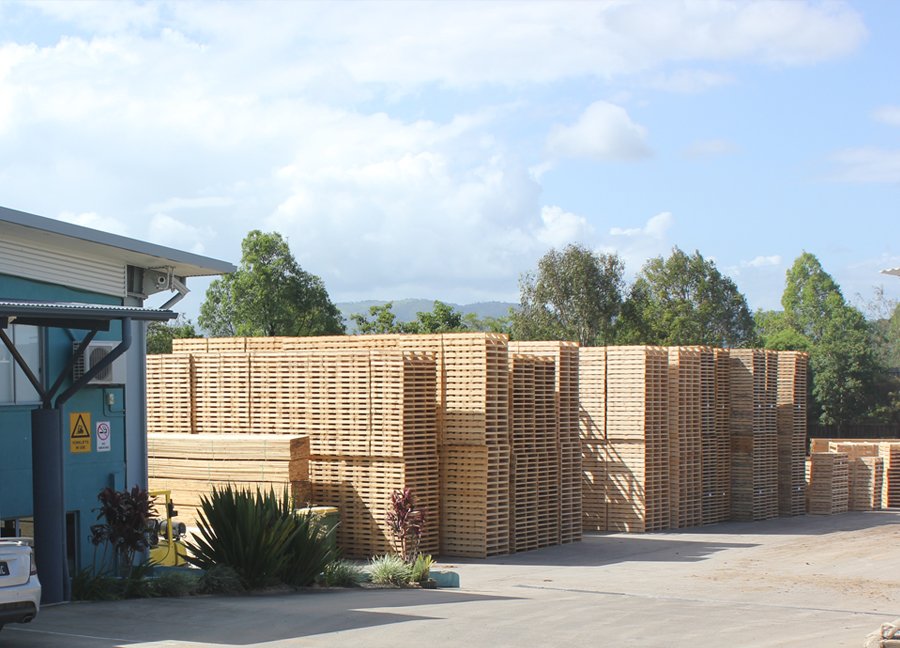 Timber Mill, Timber Offcuts and Woodchips. Brisbane, North Brisbane and Sunshine Coast
Our unique advantages in the marketplace include
Three generations of saw milling experience
On-site control of quality and quantity of timber
Our ability to accurately produce specific timber sizing to suit the requirements of any job
We can confidently meet the demands of any size of pallet or crate order, as well as guarantee the quality our customers expect. Whether you are after large quantities of pallets or a one-off crate, we can fulfil your order with the utmost expertise and efficiency.
Timber components
At Seapal Pallets & Crates, we also offer specialised timber products, including gluts, dunnage, battens and specialised timber machining – grooved, mitred, drilled or trenched to your specifications.
Zero waste
Seapal Pallets & Crates is committed to upholding a zero-waste policy, believing that every piece of every log has a purpose.
All our bark is used for landscaping
All timber off-cuts are chipped and used for the manufacture of paper and chipboard
All our sawdust is used for gardening products and agricultural purposes
We even recycle old pallets into chip!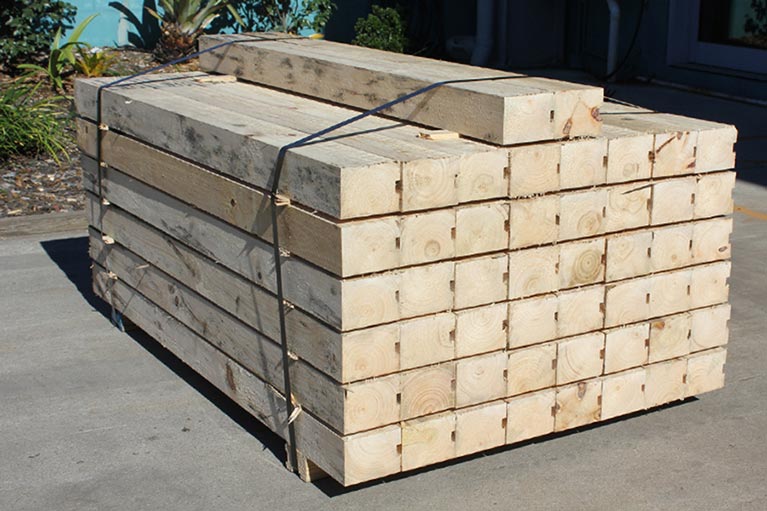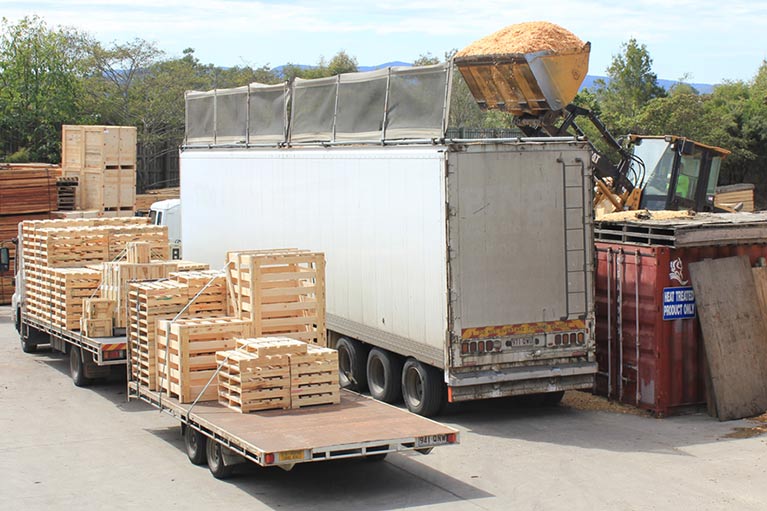 Call us today on 07 5497 1400  for more information about our top quality pallets and crates,or to request a free quote.